Wedding websites for your special day
A marriage occasion calls for many special endeavors. It is one of those days which you remember vividly throughout your lifetime. Tying the knot in front of family, friends and loved ones is something which can put an everlasting smile on your face.  People come up with impressive ways to add a dose of special to their wedding. Since we live in the digital era, why not use the technology to make your wedding even more special. This brings us to wedding websites or "wedsites".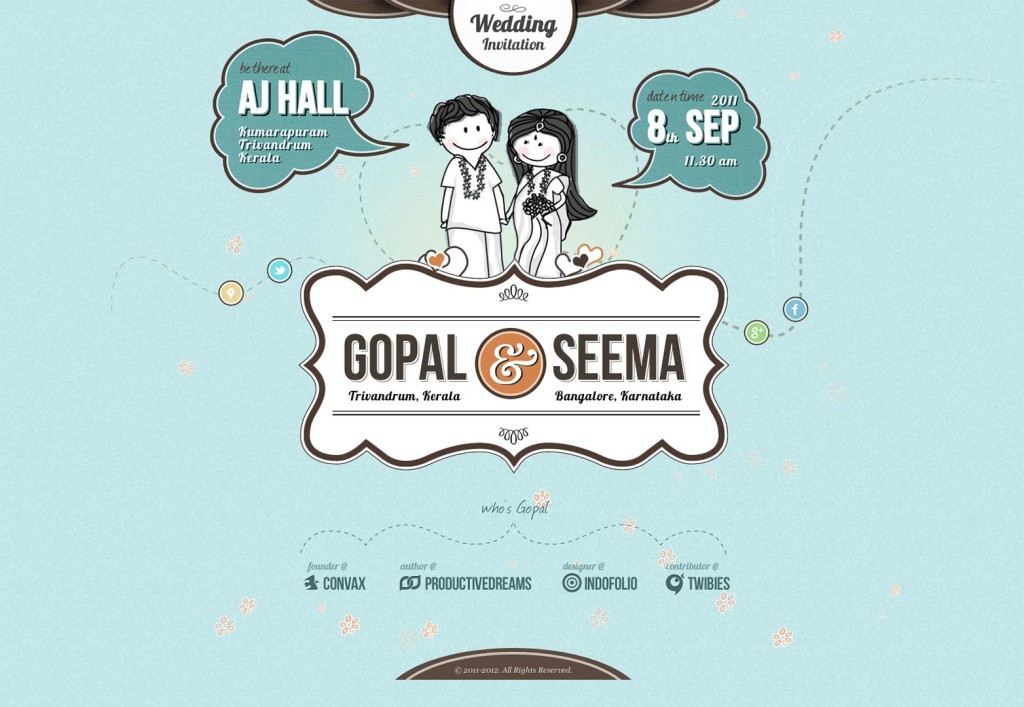 Behind every marriage is a special love story and what good is a story if it is not treasured or published anywhere.
A wedding website is a special home page for everything about your wedding. It can be a photo gallery or a save the date, but most importantly it's about you and your mate. The desire to customize a website with your love story symbolizes an act of love. In an age where most of us spent majority of our time surfing the internet, it makes perfect sense to have a wedding website.
Love makes us want to shout from rooftops! Why not put it on a website?
A wedding website ideally showcases the story of the bride and groom, covering how they met to the wedding proposal and everything in between. But a wedsite is not only about story telling and fancy appearances, most of the wedsites provides practical features that can cater to crucial wedding requirements. Here are some of the features that are offered by most wedding website:
 Save printing costs: A wedsite can replace conventional invitation cards. Your guests can get the invite from the wedsite along with the provision of RSVP feature. It saves time, money and effort on printing cost.
Last minute changes: Whether it's a location change or an urgent announcement, while major changes to the big event can make for one hectic bride, making these changes on the wedsite can only take 5 minutes of your time. It lets you focus on important activities thereby reducing the stress that can be induced on the wedding day.
Easily notify your guests: Prompt your guests to register their email address on the wedsite then happily send one email with all the updates instead of making 150+ calls to your guests regarding announcements or updates.
It's eco-friendly: Whether you decide to go completely paperless for your wedding activities or cover a portion of paper work such as eRSVP's to the wedding, every little bit helps in saving the environment.
Picture speaks louder than words
Enough talking. Let's look at some of amazing wedding website's out there.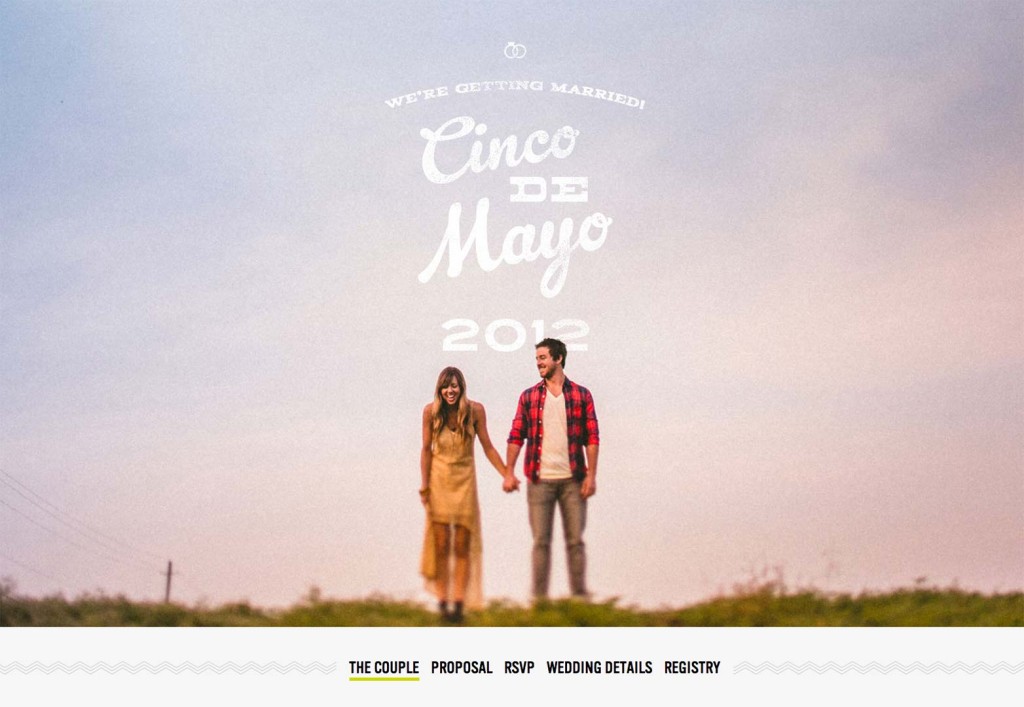 Casa de Pittman (Courney and Brendan)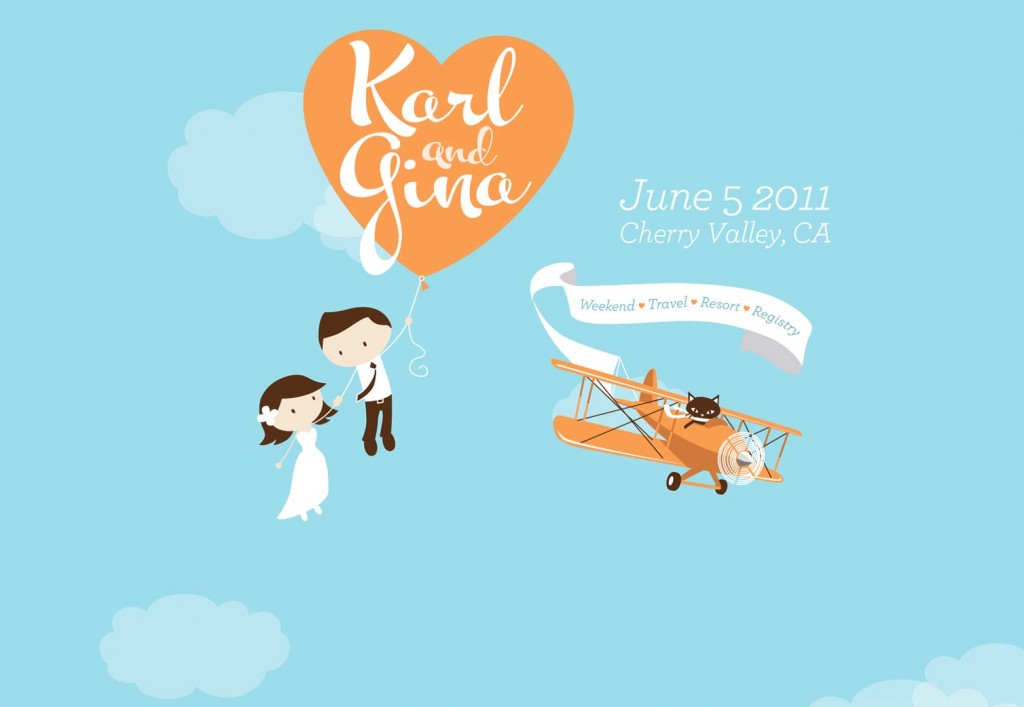 Karl and Gina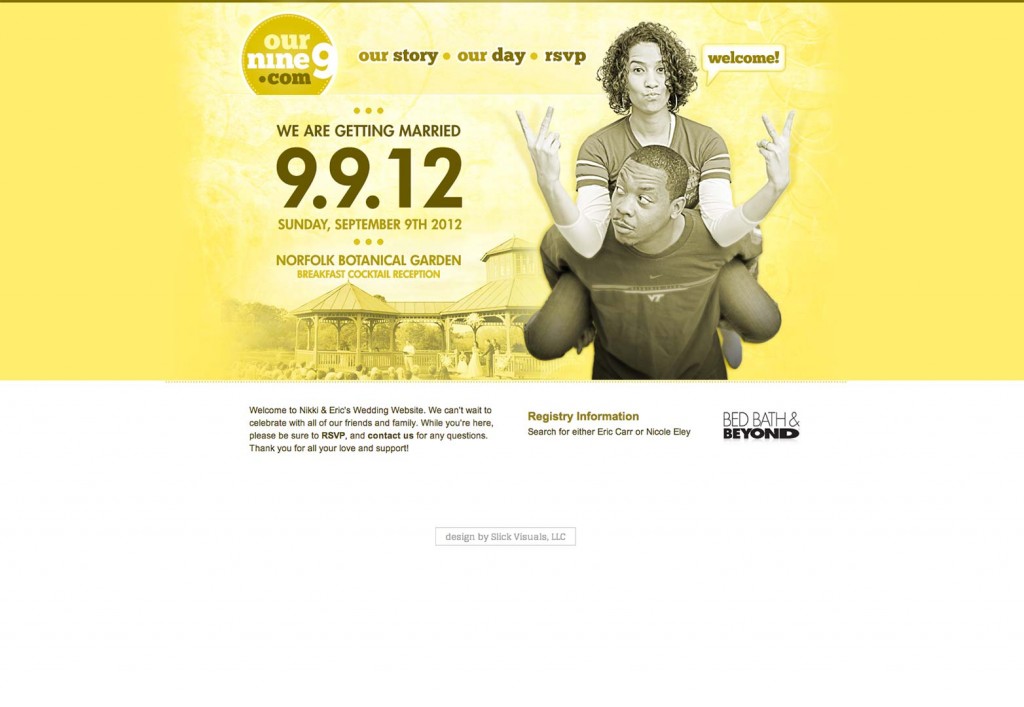 Nikki and Eric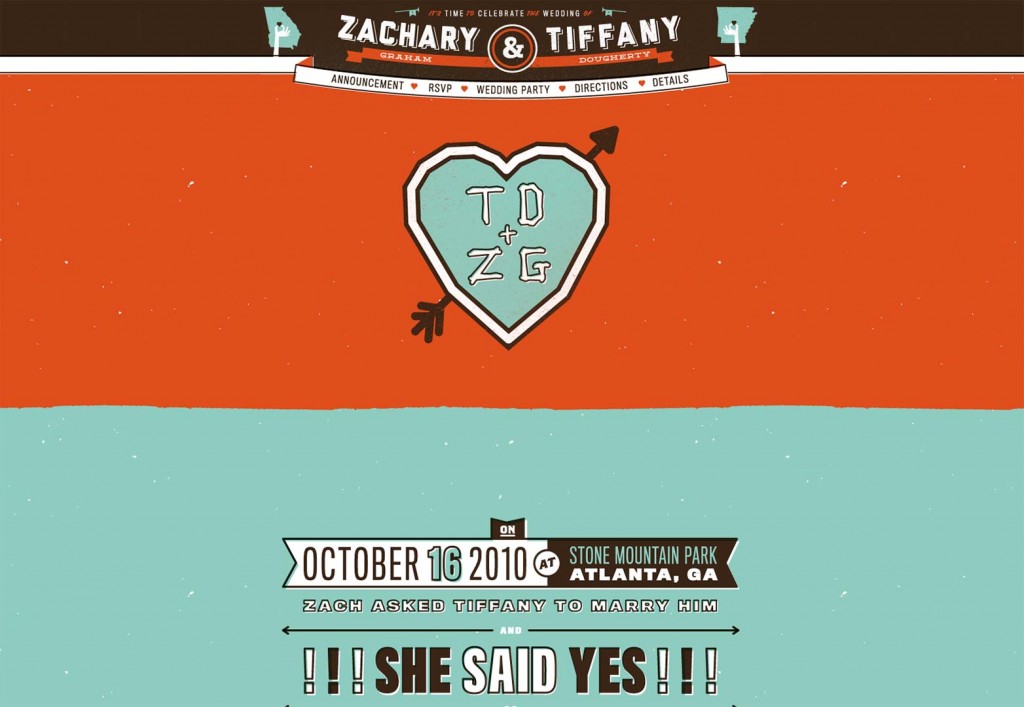 Ross and Jess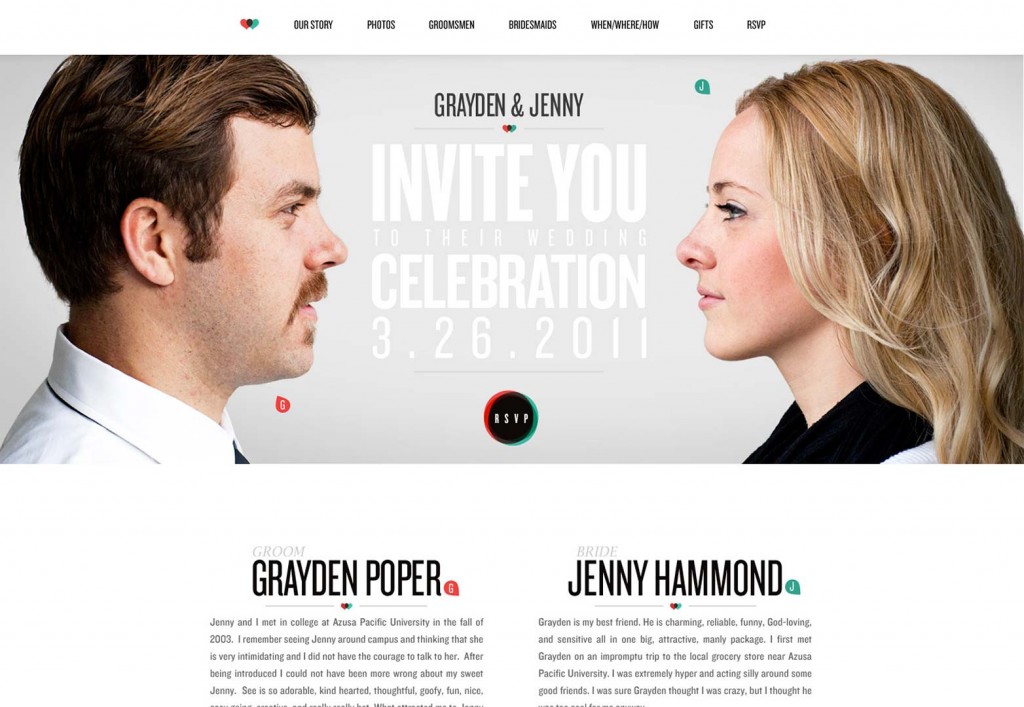 Grayden and Jenny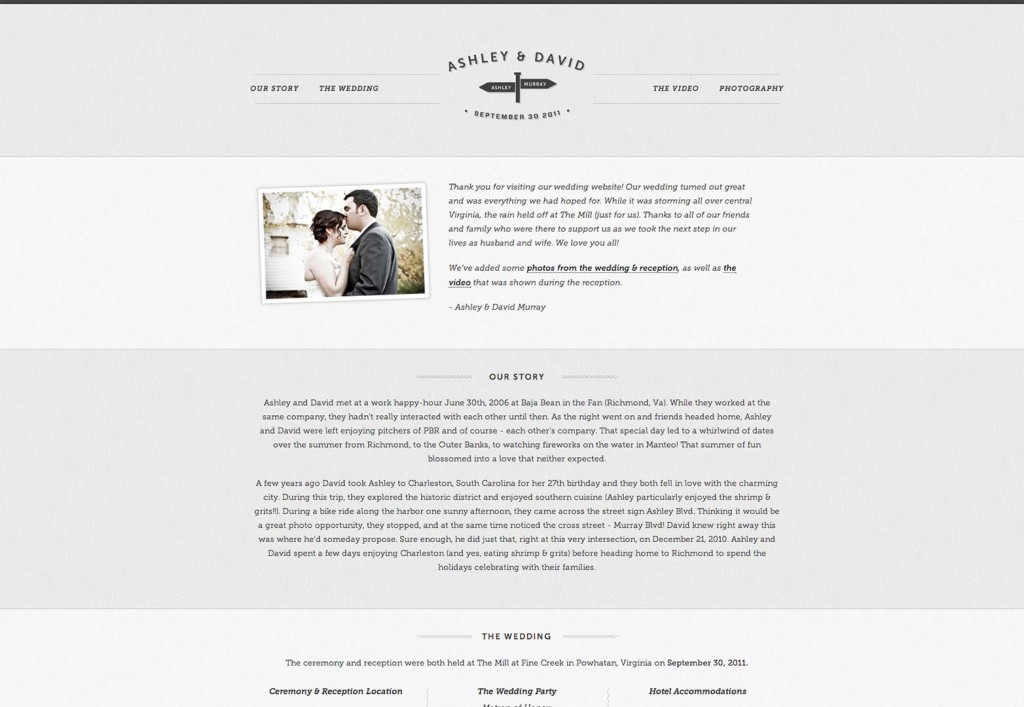 Ashley and David
Impressed?
Impressed maybe an understatement after browsing though the above wedsites. Checkout our wedding website product profile and let us know if you'd like us to assist in developing your wedding website.